Details in accordance with section 5 TMG (German Teleservices Act):
Gebr. Roggendorf GmbH | EUROMOVERS
Intern. Schwer- und Möbeltransport
Mathias-Brüggen-Str. 51
50827 Cologne | Germany
REPRESENTED BY:
Walter und Manfred Roggendorf, Stephan Strauss
CONTACT:
Phone number: +49 (0)221 95 66 66-0
Fax: +49 (0) 221/95 66 66-6
Email: info@roggendorf.de
REGISTRY ENTRY:
Registered in the commercial register.
Registergericht:HR Cologne
Registernummer: 21672
VALUE ADDED TAX:
Value added tax identification number as per section 27a of the German Value Added Tax Act: DE122798657
DISPUTE RESOLUTION
The European Commission provides a platform for online dispute resolution (ODR):
https://ec.europa.eu/consumers/odr
Please find our email address in the site notice above.
We are not willing or obliged to participate in dispute resolution proceedings before a consumer arbitration board.
LIABILITY FOR CONTENT
As a service provider, we are responsible for the content we ourselves provide on these webpages as stated in section 7 paragraph 1 TMG (German Teleservices Act). According to sections 8 to 10 of the German Teleservices Act, however, as a service provider we are not obliged to monitor transmitted or stored information from third parties or investigate circumstances that indicate illegal activity. Obligations to remove or block information under general law remain unaffected by this. Liability, however, can only be assumed from the moment we gain knowledge of a specific infringement. Once we learn of any infringements, we will remove the respective content immediately.
LIABILITY FOR LINKS
Our website contains links to external third-party websites on whose content we have no influence. Therefore, we cannot assume liability for their content. The respective provider or operator of the linked pages is always responsible for their content. The linked pages were checked for possible infringements at the time of linking. We were unable to detect illegal content at the time of linking. Without reasonable grounds for suspecting an infringement, however, monitoring the content of the linked pages on a permanent basis is unreasonable. Once we learn of an infringement, we will remove the respective links immediately.
COPYRIGHT
The content of these pages has been created by the site operators and is subject to German copyright law. The reproduction, processing, distribution and any kind of use outside the copyright limits require the written consent from the respective author or creator. Downloads and copies of this site are permitted for private, non-commercial use only. For any content on this website not created by the operator, the copyright of third parties must be observed. Contents of third parties are marked as such. If you should nonetheless detect a copyright infringement, please let us know. Once we learn of an infringement, we will remove the respective content immediately.
Whistleblower Protection Act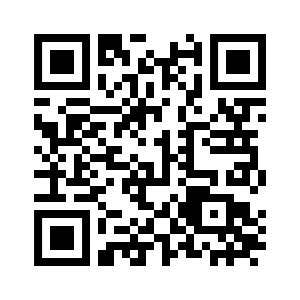 Source: e-recht24.de
Phone number: +49 (0) 221 - 95 66 66 - 0
Our customer reviews
4.7

out of

5

based on

139

reviews.
Overall rating: